Our Jubilee Terrace, Bardon Development
It has been a while since we completed one of our own residential developments. Over the past 20 or so years, we've completed over 10 of our own renovations, builds and developments and it was SO much fun to get back into it with our development at 145 Jubilee Terrace. We purchased the property on 810m2 at the end of 2019, seeing the potential for a beautiful renovation of the existing home and the ability to build a brand new home once we moved the original home (the 810m2 was over two lots).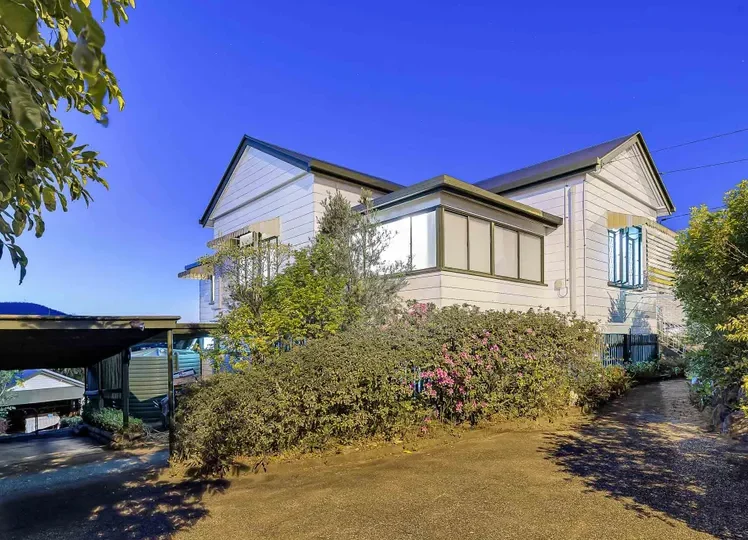 The Front Facade of the Original Home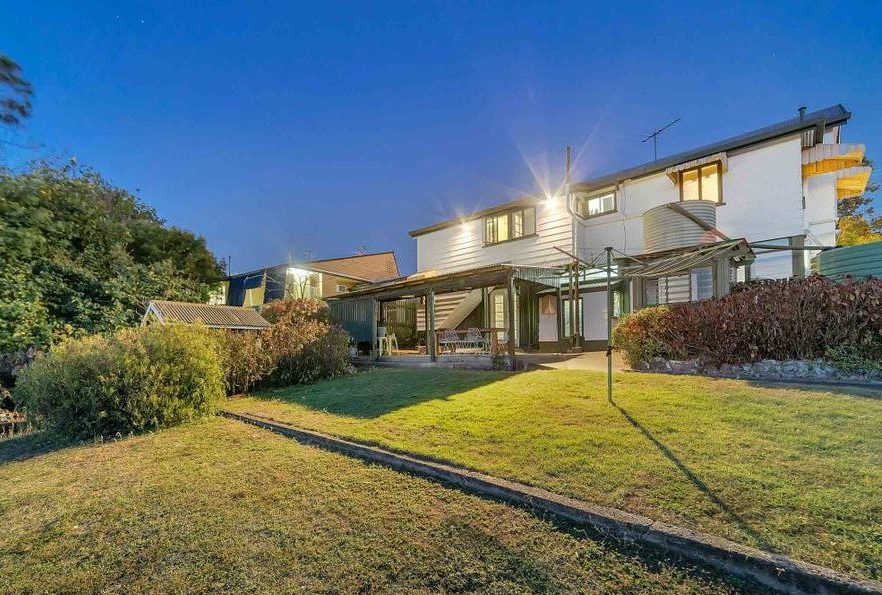 The Original Home rear view
You only have to look at the timeline to guess we hadn't even broken dirt before Covid hit in early 2020. We had arranged a long settlement on the property to give us time to get plans sorted and builders lined up so every day of that early lockdown was spent getting plans drawn and budgets calculated to get as close to perfection as possible. 
By mid 2020 we were underway and the original house was moved across the block and raised. We were in very good hands with MacWest Constructions as our builder and a host of other trades we have used over the years. Working with people we knew and trusted was a huge priority for us in ensuring the project went smoothly. We knew building on a busy road would throw up a few challenges and that a team of professionals was an absolute must. Harry's project management experience really came to the fore at this time. I hate to think how hard this build would have been for first timers!
147 Jubilee took just over a year to complete. This is longer than we had anticipated and delays were pretty much all attributed to covid lockdowns and material shortages. But by September 2021 we were ready to go on the market and were thrilled with our finished product.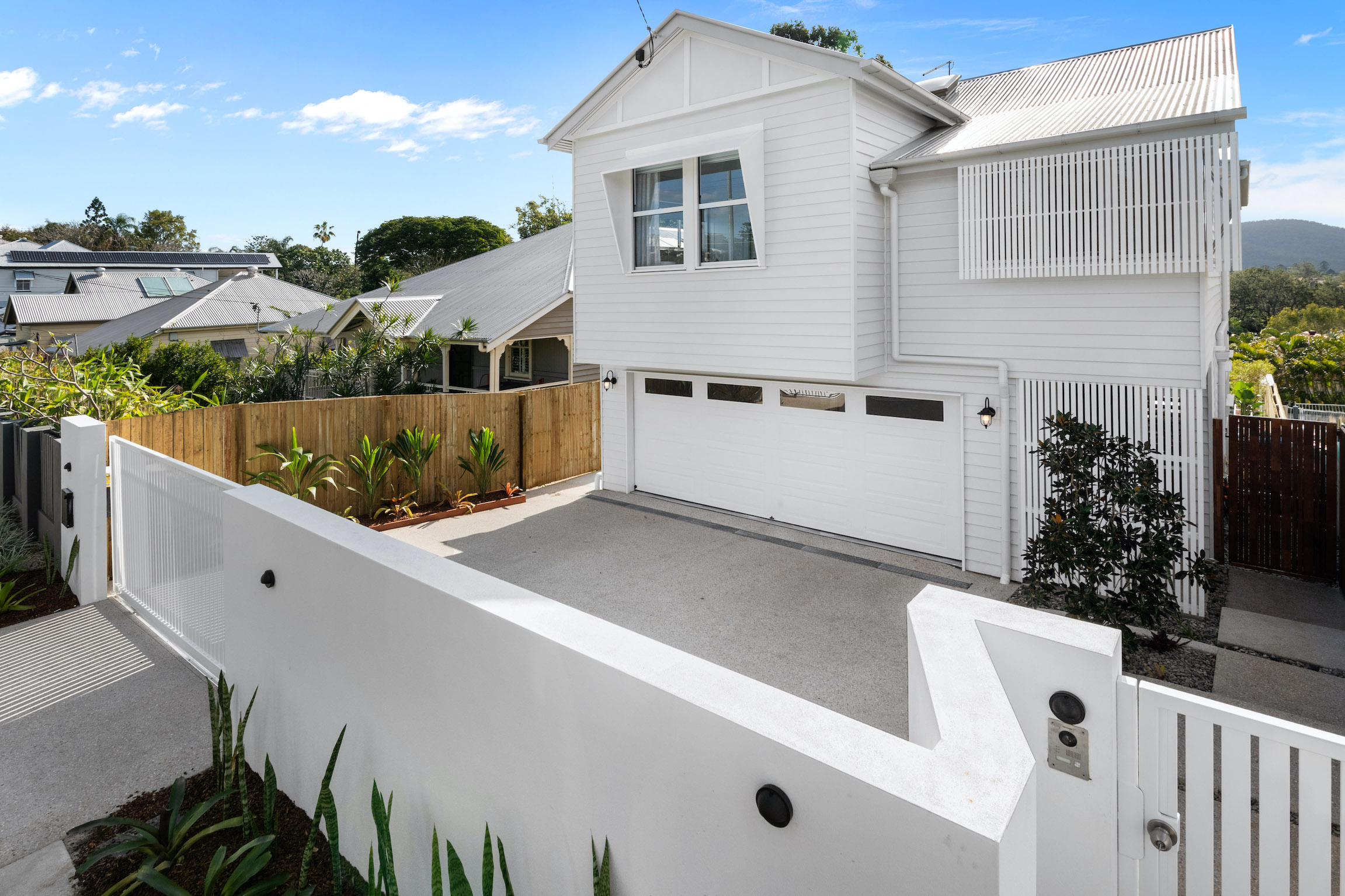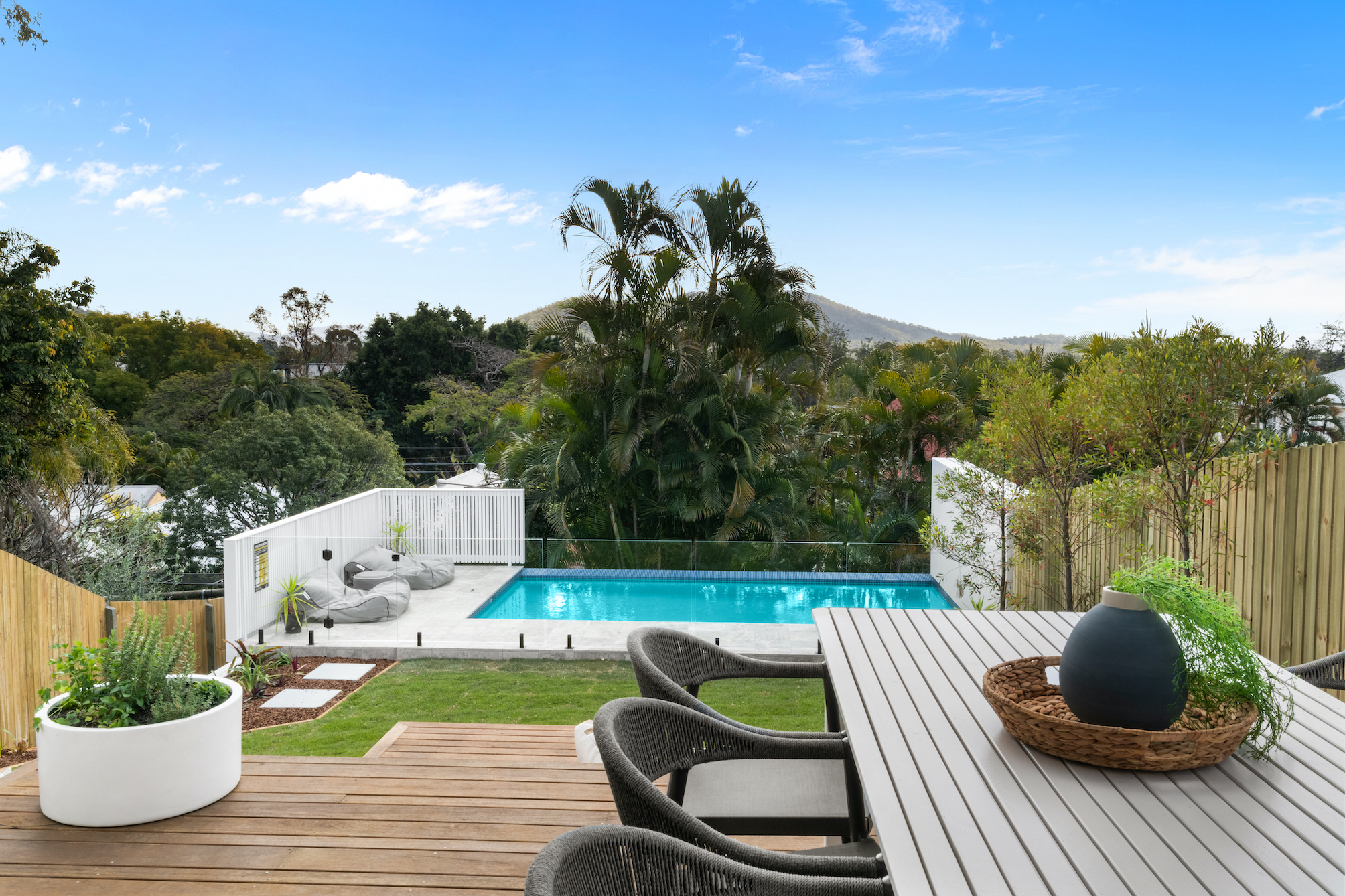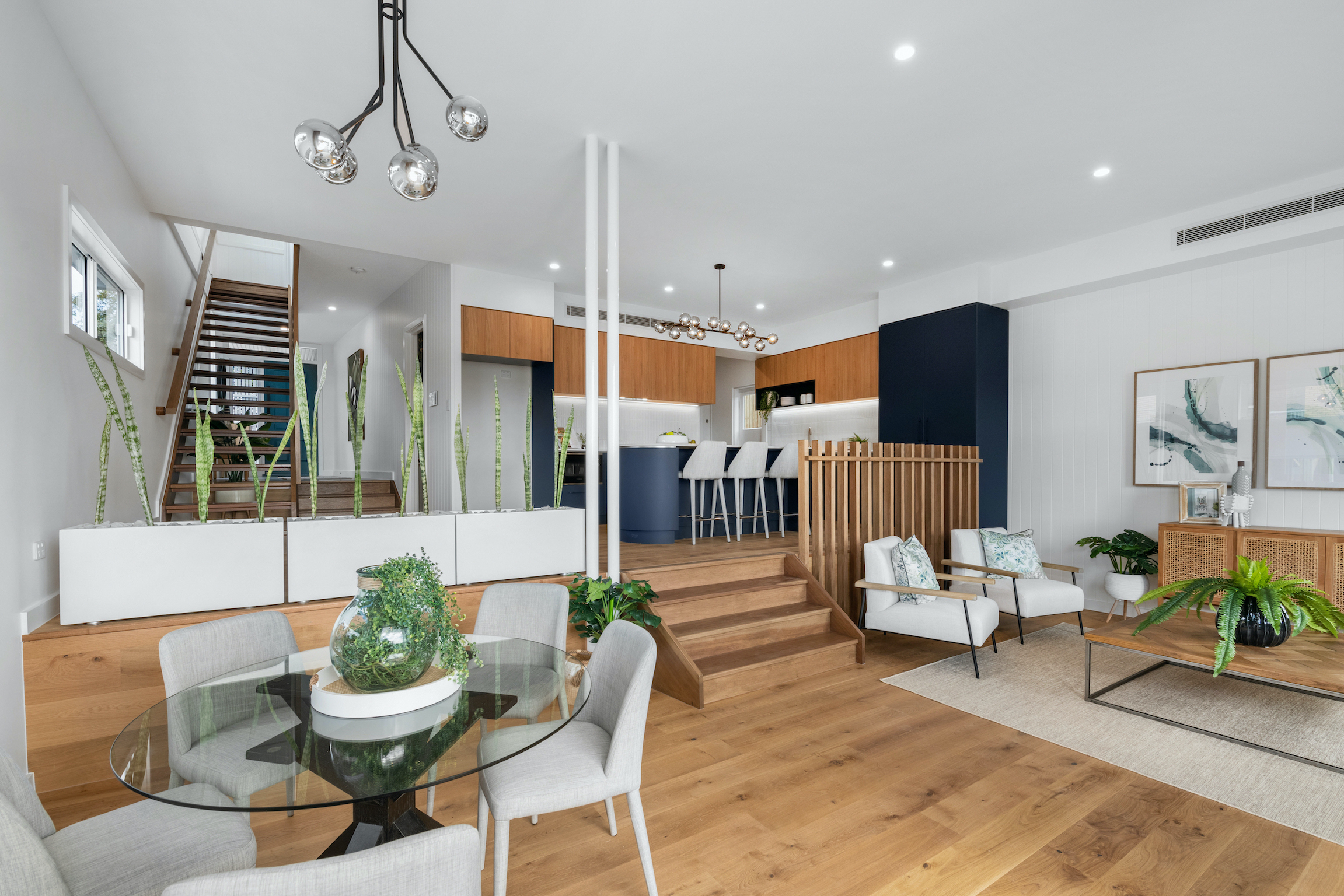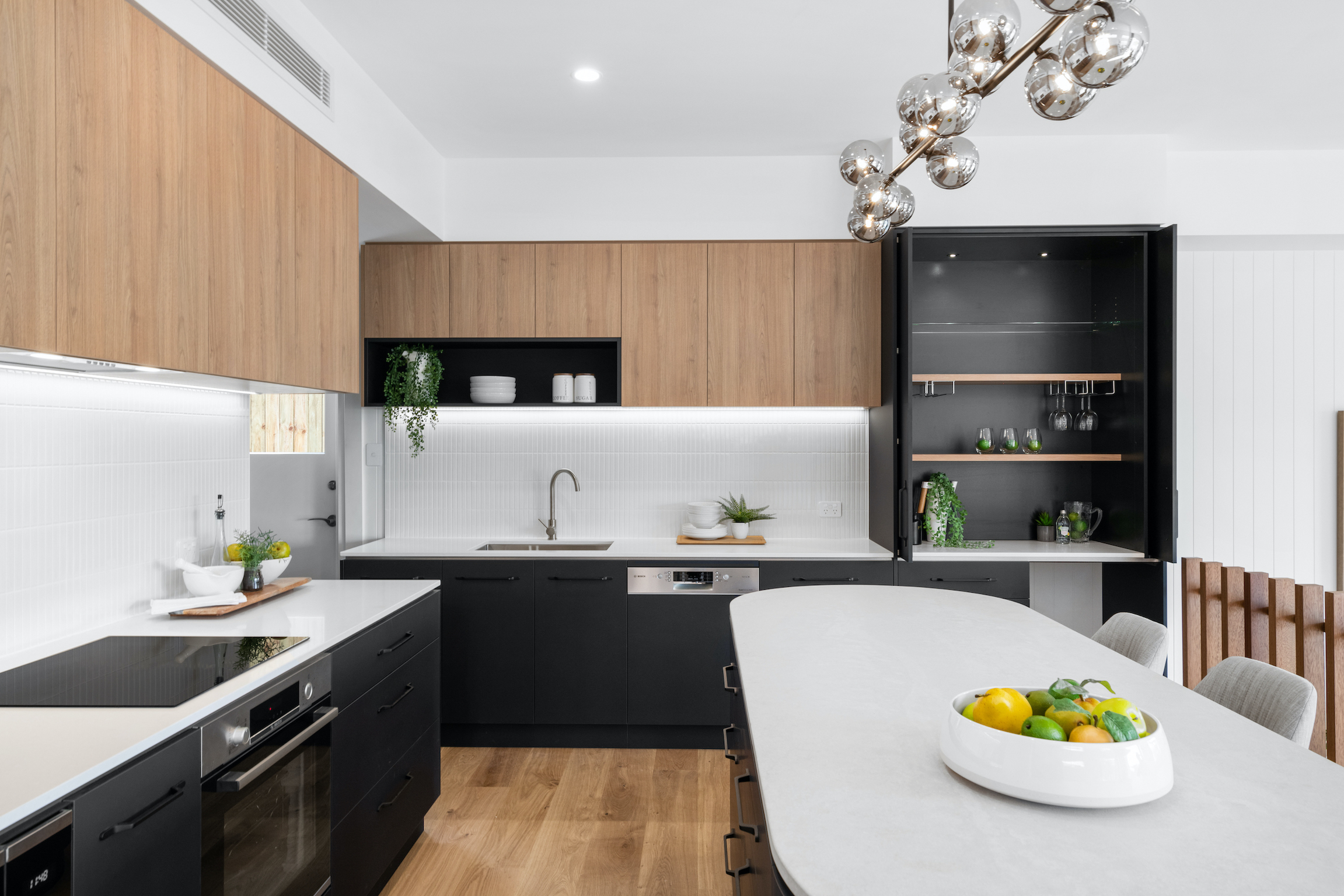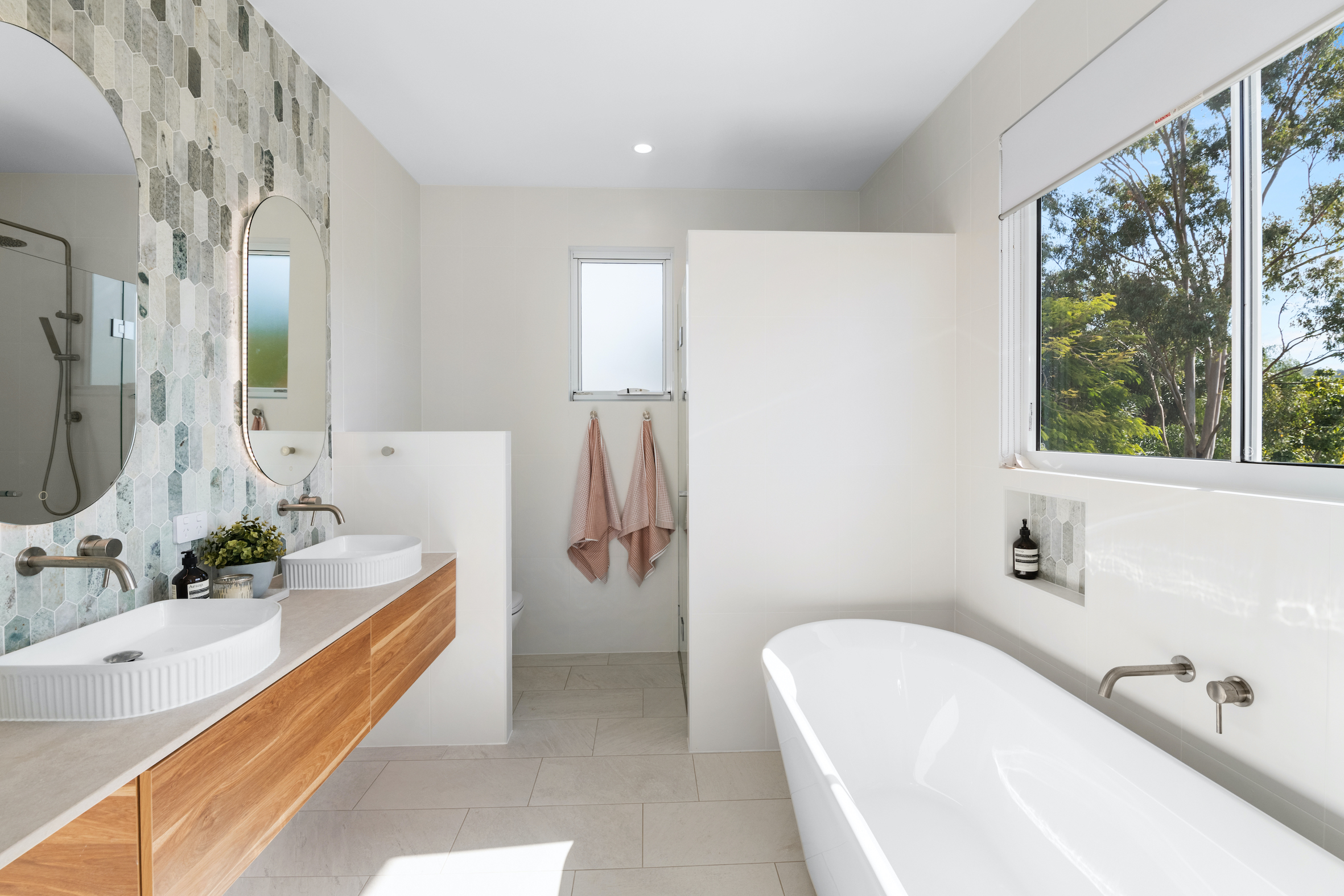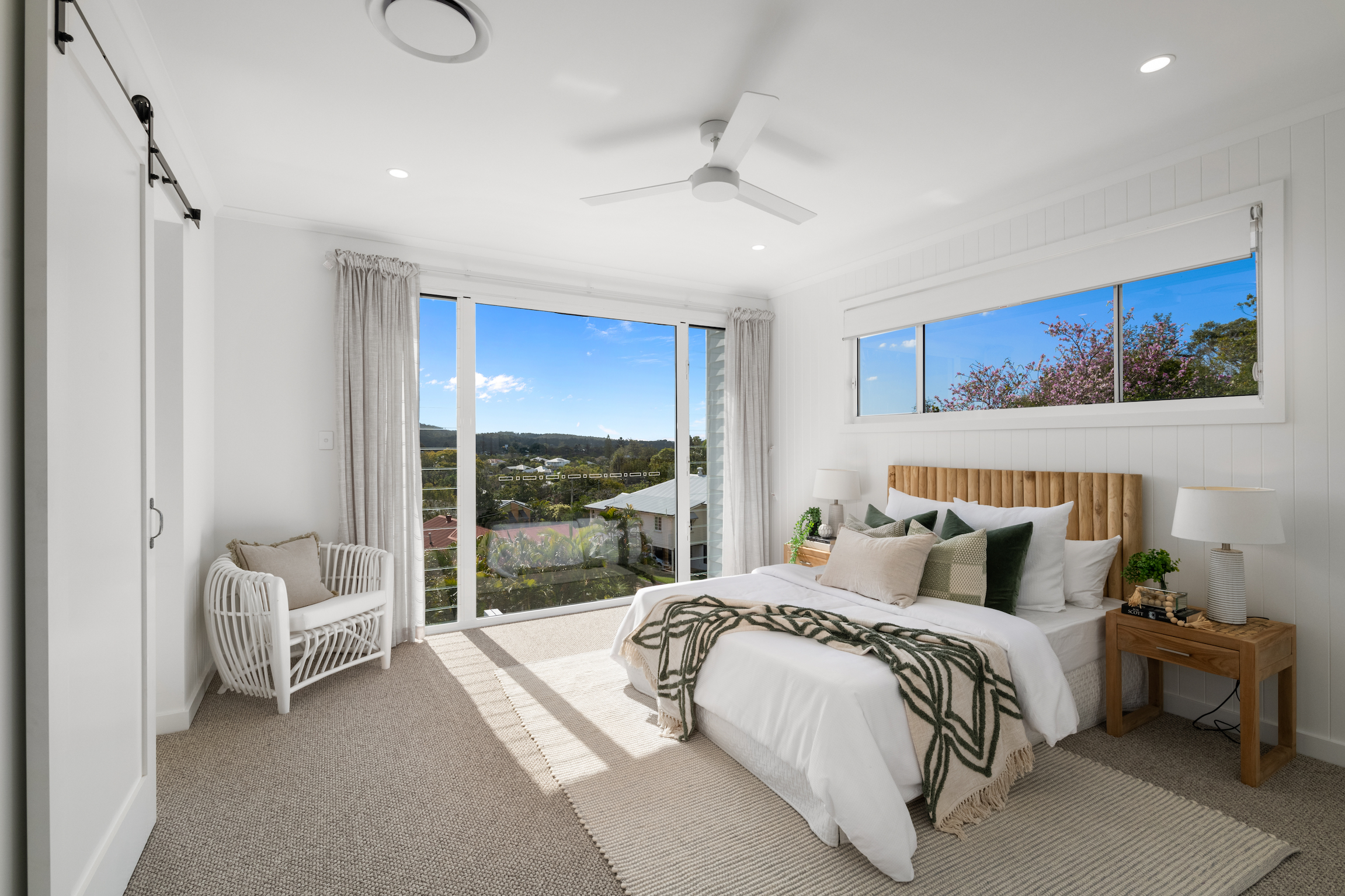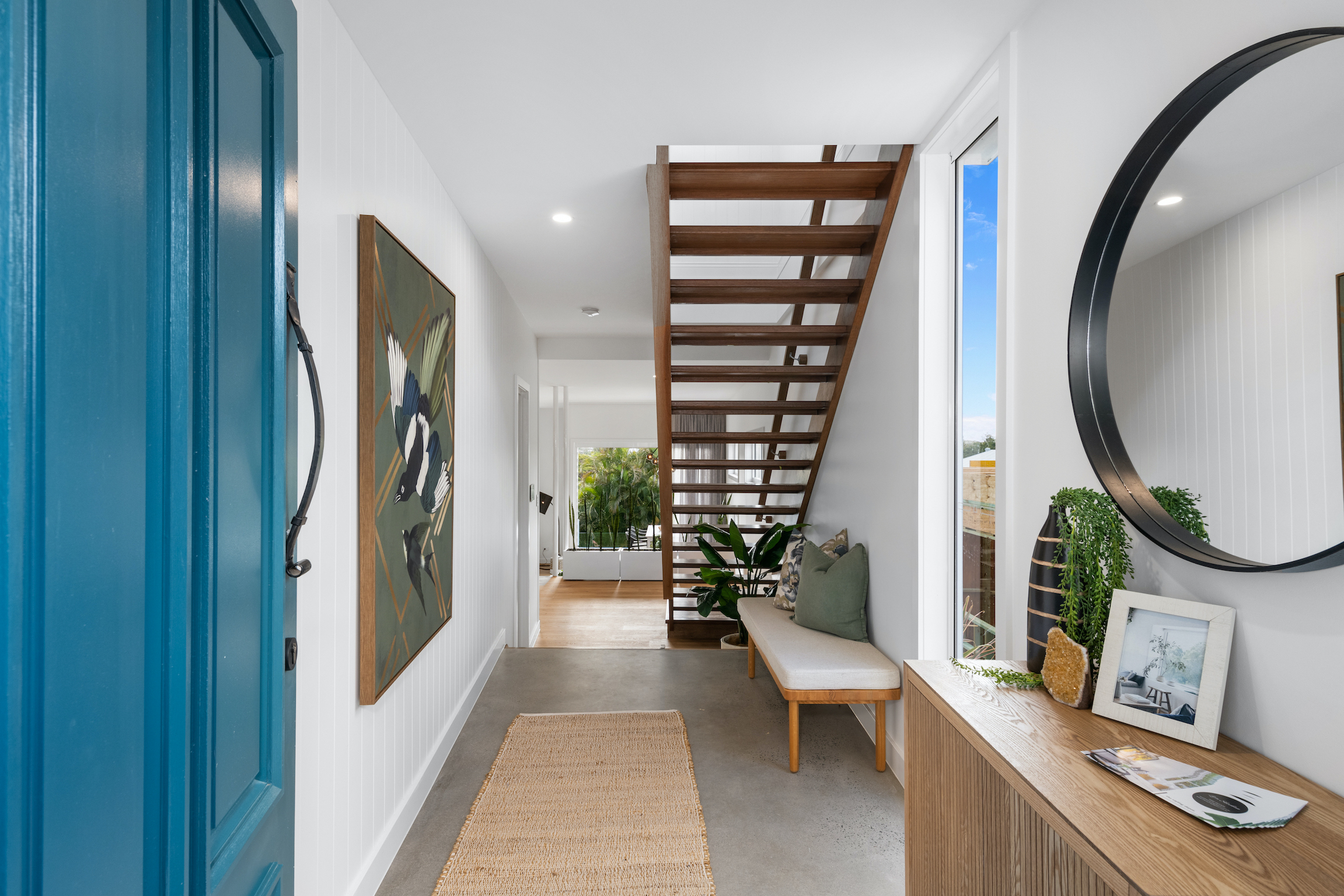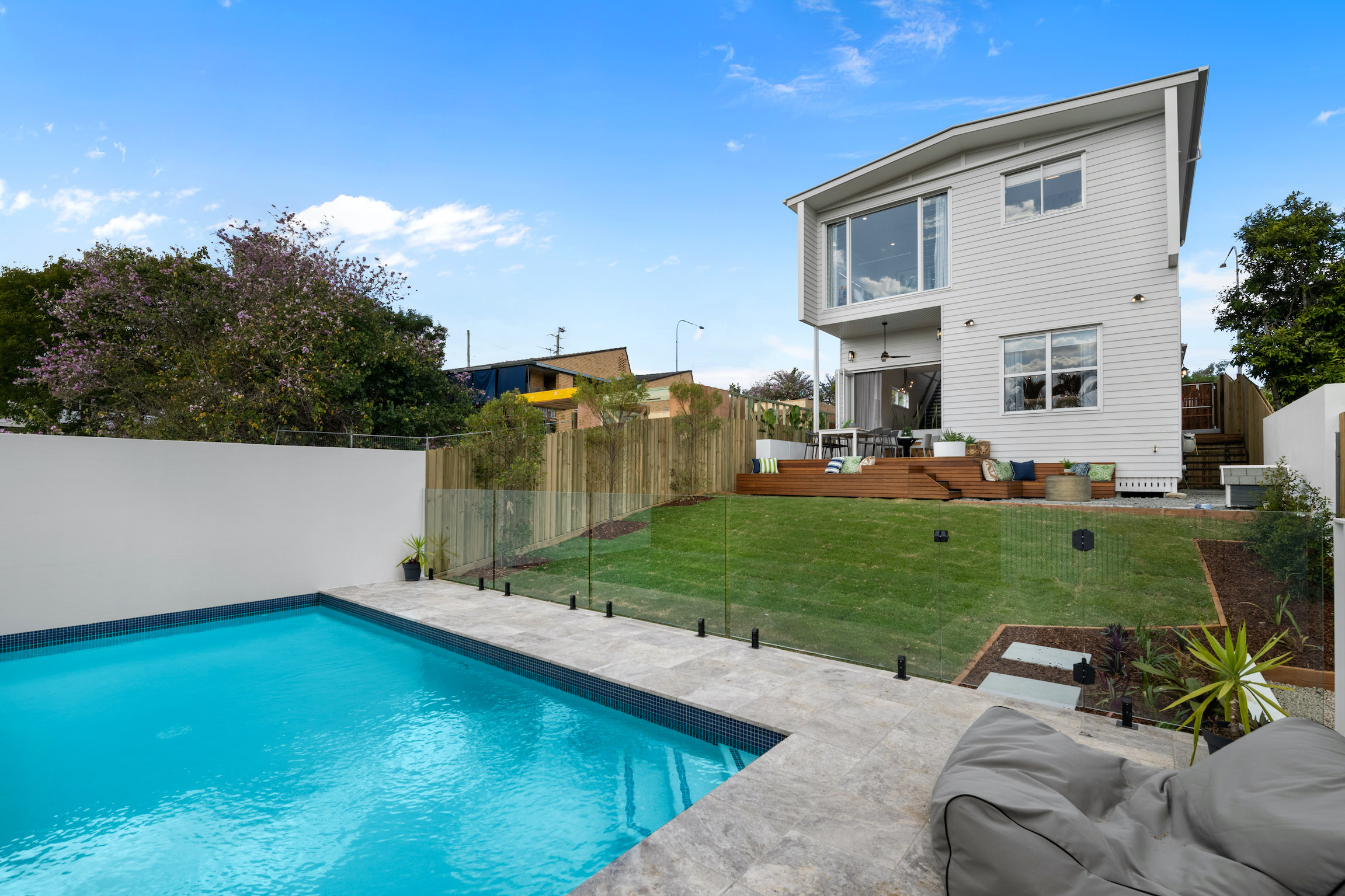 There are no prizes for guessing what reared its head again not long after we commenced building 145 Jubilee. It was December 2021, Queensland opened its long shut borders and with it came covid and months of tradie shortages due to illness. There was also more materials shortages and once again Harry's project management skills paid off when we adapted plans and substituted finishes to keep momentum going. Our builder on this project was GJ Gardener. We worked with them early on to create our own design which resulted in a clever, seamless use of a steep block. Harry designed the front facade with the help of an architect friend. He was aiming for a modern, mid-century look to give this house a distinct personality from the original house and we are thrilled with how it's come together.
Fast forward to June 2022 and 145 Jubilee Terrace is complete and on the market. We are getting incredible feedback and can't wait to see what happens next.