Our Virtual Doors are open throughout the Covid-19 crisis
Nothing is more important to us than the health and safety of our clients. So during these unusual times we have introduced steps to make sure your interactions with us are safe yet still productive, ensuring postive outcomes for everyone.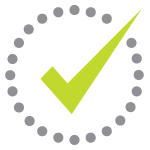 We are still working with our existing clients and taking on new projects. In fact, now is the perfect time to embark on that renovation or build project you have been considering. There is time to thoughtfully consider what you want to achieve and how we go about it. We can help you clarify your thoughts and map out a plan.
Our network of town planners, architects, tradespeople, shop fitters and builders are ready and raring to go. There are a lot of unknowns in the market at the moment but one thing we are expecting is that when all this blows over, there are likely to be delays in some building and development approvals. This is even more reason to get started now!
As of the beginning of April, we are still able to send builders and tradespeople on-site to get work done. We ensure all workers observe the very highest hygiene and safety protocols at all times, but now more so than ever. Feel secure you are in good hands with our teams managing your project.
While for the time being we have to say good-bye to our Friday afternoon wine meetings with clients, we are set up to Skype, Zoom or Facetime to run through plans, budgets and work in progress meetings. Have technology, will travel!!